As you start your journey, it is good to think of the activities that you would like to include in your birthday party. What better way than to have a photo booth where all of your guests can have their photos taken as they make all kinds of crazy faces and poses.
Photo booths for birthday parties are pure entertainment. They are a great way to get people involved in the party and have fun. Having guests dress up in fun outfits and taking silly photos is an amazing way to share memories with friends and family.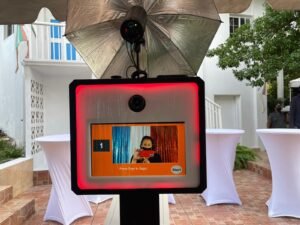 Here are the top 3 reasons why you must rent a photo booth for birthday parties.
A photo booth encourages interactions between guests:
Even a birthday party requires some planning to make it successful, and one of the most important considerations is a photo booth which will promote guest interaction and fun at your party!
A photo booth allows guests to take photos of themselves, with each other, or even as a group so this means there is always something fun happening – they're never bored waiting around while someone else uses it. This also prevents people from getting stuck behind others who might want to take longer than necessary taking pictures in their own world away from everyone else at the event.
A photo booth can complement any theme:
Parties often encompass a theme to match the celebration. Planners don't have to worry any longer about a photo booth rental because a photo booth can complement any theme. Whether the birthday is for children or an adult, photo booth rentals are always ideal for any event. A photo booth can be customized to complement any theme and a birthday event planner can take advantage of that while planning a birthday bash. Having a photo booth also makes the event livelier & more fun.
Photo booth can make your event memorable:
With access to photo booths your guest can have printable copies of their pictures instantly, letting them have a real memory from the party. Photo booths can make your birthday party unforgettable with printed images and the fun your guests get to experience during the event.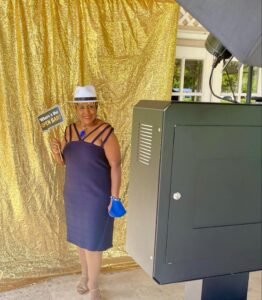 A reputable birthday event planner knows any events should be memorable. Photo booths for birthday parties are sure to make your event unforgettable and special.
Here at Pic Click Photo Booth, we will make your birthday or your loved ones birthday celebration with your close friends and family an immortal affair with our exclusive classic photo booth for birthday services. Let's talk about your event! Feel free to call us on 242-565-5414!