Pic Click Photo Booth welcomes you.
Make wedding shots unique with Pic Click Photo Booth. If you are planning a unique wedding photography then Pic Click Photo Booth is the right place you have reached at. We are a very renowned photography service in the Bahamas. We have been making beautiful memories for our clients for a very long time. Pic Click Photo Booth is extremely experienced and creative. We serve the best photography. Your wedding will have the best captures because each and every moment of your big day will be captured by Pic Click Photo Booth. We won't miss out on any single precious moment of your wedding to get them captured.
We have come up with a very interesting idea for your wedding, it's 'photo booths'. Yes, Pic Click Photo Booth is here with amazing wedding photo booths. We provide the best photo booth rental services. Adding a photo booth to your wedding will not only give you good pictures of your special day but also will bring excitement to your wedding. It will make your event special and interesting. Everyone at your wedding will find the photo booth interesting. Now, photo booths are very much trending.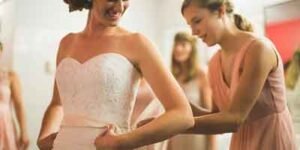 For rental wedding photo booth in the Bahamas, choose no other than Pic Click Photo Booth. We assure you very amazing photo booth. We are known for the top-quality rental photo booth services we provide. Pic Click Photo Booth is a very perfect solution to reach out for creative photo booths that can even be customized with a message on a client's request.
Wedding Photo Booth in the Bahamas: Rent a wedding photo booth and add fun to your wedding, making it interesting. We will help you and your guests, everyone in creating memories. Photo booth shoots stand out from any standard photography and that is why people are much into it.
Pic Click Photo Booth with its creativity and top-class lighting will capture every moment beautifully. Your search for the best photo booth rental ends here as you have reached the best option in wedding photo booths. Pic Click Photo Booth promises outstanding photo booth on rent.
You can have digital photo booth rentals or Vintage photo booth rentals as per your choice. We give plenty of photo booth options to our clients. No matter what photo booth type you are renting you can always add a personal message to it if you want.
Our classy photo booths will help you in making cute and beautiful pictures with your family, friends, and guests at your wedding.
The two wedding photo booth types we offer are Open Air Booth and 360 Spin Booth.
Dreamt of a perfect wedding shoot? Pic Click Photo Booth will make it happen. It's time to plan your event with Pic Click Photo Booth. Our photo booth will definitely make your wedding photography the same way you dreamt of. We vow you the perfect wedding photo booth that will fit to your wedding theme and venue as well.
Your photo booth will be exactly like you want it to be. If you want instant pictures for your social media, Pic Click Photo Booth can even do that.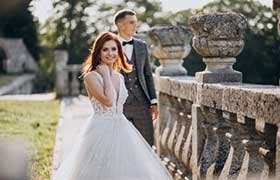 So, entertain your guests and preserve beautiful wedding moments with Pic Click Photo Booth.
If you want to customize your wedding photo booth then talk with us. We will discuss your event in detail, your needs, and your preferences.
The leading photo booth rental company, 'Pic Click Photo Booth', is all set to make your wedding memorable.
Pic Click Photo Booth is the best option to choose for a wedding photo booth.
Call us today.