Have you ever thought about connecting your brand with customers through immersive and trend setting photo experiences? Today, photo booths are just an umbrella term for a great photo experience. They can be tailor-made to suit every event type with as little or as much branding as you prefer.
Put your brand in the center with our amazing photo booths for corporate events. From developing one-of-a-kind, fully bespoke photo booths to wrapping the booth with your brand's logo, we can do pretty much everything. If you are looking for a tailor-make photo booth experience, contact our team.
What Pic Click's photo booths can do? All our photo booths for corporate events send the content directly to the guests' devices for instant sharing on social media channels. With full brand professionalism, we can help our guests create a picture-perfect journey.
Why our photo booth is a perfect addition to every corporate event?
Our photo booths create social media worthy contents that your customers will go gaga over and want to share again and again. Be seen, be proper, go viral, and go big.
A creative and bespoke experience
Completely brandable from the look and experience
Immediate social media sharing
Instant content creation
A hassle-free way to capture data and survey a tradeshow, conference, or event
Photo Booth Hire for Corporate Events
Now you can engage and connect with your clients seamless by hiring our photo booths for various corporate events, such as:
Award Ceremonies
Product Launches
Black Tie Events
Staff Parties
Sporting Events
Charity Functions
Christmas Parties
In-Store Promotions
Launch Parties
Marketing Events
Trade Shows
Photo booths for corporate events are an amazing way to let clients remember you in a unique and fun way. The booths offer complete social media integration to allow you to expand on marketing and brand awareness. The instant photo sharing feature will allow your brands to stand out on several social media platforms.
You can also enhance your brand's exposure by adding your company, product, or brand details to the photos. Or, you can ask the photo booth experts to completely personalize the booth as per your brand design.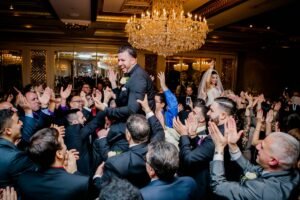 Other than just enhancing your business ROI, marketing, or brand awareness, photo booths offer added unique features, like gaining an insight into your customers and gathering essential information.
Why Pic Click?
We have extensive years of experience with photo booths for corporate events. They are sure to create exceptional experiences and make your brand stand out at the party. We bring life to your party from the moment the guests arrive with our custom branded photo booth for corporate events, and more.
With extensive years of experience in corporate events, we also offer options for social media stations, branded photo keepsakes, and more to ensure you see great ROI from your event.
Call us today and learn how we can make your corporate event unforgettable, unique, and most importantly fun. Let us help you create the best photo booth experience for your event and within your budget.