How about a tailor-made photo booth rental experience for your next event? At Pic Click Photo Booth Rental we provide a hassle-free way to style your very own photo booth rental package! Great for weddings, birthdays, parties, or events, simply choose from our range of photo booths and props, and watch the fun unfold!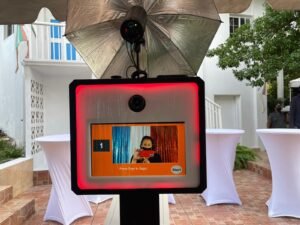 There is no better way to dial up the fun at your next birthday bash than by adding a photo booth. And with a birthday photo booth for your guests, there's no other way to capture the best memories of the event. This will give a kick start to all the intended fun, and the photo prints as keepsakes will remind the guests of all the good times they had.
This Is How We Do It!
We have got your back!
Literally. Our team will be there for you from start to finish, from the moment you book your booth until the end of your event!
Set up is a breeze!
With thousands of parties under our belts, we will get everything ready for you in no time at all so you can party!
Party will be all fun!
From our transparent pricing and quote system to our customer service, we will make your day amazing.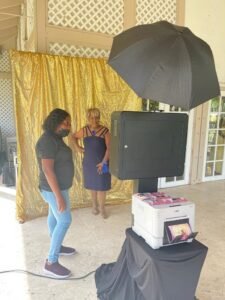 Birthday photo booths are the craze of every party! Colorful backdrops accompanied by beautiful photo props are sure to create a special ambience at your event. Here are some innovative ways how a birthday photo booth can heighten the fun at your next party.
Are you planning for any crazy or fun-filled themes for your birthday party? Talk to the photo booth rental company you are hiring. They can help you by making available all the props that could work with your theme. All your guests will get in a queue to take their photos in the amazing, fun-filled props available and have a printout of it instantly. This is going to make your party the talk of the town.
Do you have any color combination ideas going on in your mind? You will find several companies offering several backdrop ideas that will go along with your party color. At Pic Click Photo Booth, you can rely upon us to provide the perfect backdrop for the photos to be taken in the booth.
Also, you will find several photo booth providers offering a monitor that will capture the pictures taken inside the booth. Step inside the booth along with your friends or family and make as many as faces to have the most fun-filled photos of your life. Your guests are going to remember this event for days and months to come.
Here are some of the best ways to enjoy a lifetime of memories at your next birthday party. Having a birthday party booth at your next event will be a lasting memory for all who attend. For detailed information about our birthday photo booth rental package, visit picclickphotobooth.com.