Is it rational to believe that photo booths are still relevant in the era of social media? The solution could surprise you! However, picture booths are still a favorite feature at many weddings, parties, and other gatherings. Photo booth rentals are still sought after when organizing a wedding celebration more frequently than DJs. As you plan your big day, carefully consider every element of your wedding day. You don't want to provide your guests with uninteresting wedding favors. So instead of boring gifts, bring our wedding photo booth and ensure your guests enjoy their favors for years to come.
Being a guest at a dull wedding is the worst possible situation. In addition to the dance and dining, a picture booth offers additional entertainment. Having a wedding photo booth brings some more activities for your guests and makes them entertained. It will keep the party moods elevated and promote party-ready attitudes. It is the ideal strategy for entertaining your guests. Our wedding photo booth is ready to provide a fun experience with lasting, tangible memories. It is a fun element for guests of all ages, and it'll give your attendees something to do when they need a break from the dance floor. We assure you that our wedding photobooth yields high-quality results, and it will set your event apart from others.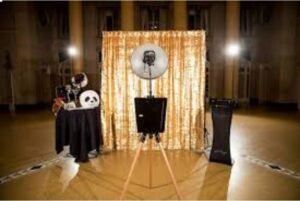 Of course, a photographer will be there to capture every moment! But have you also considered whether a photo booth is necessary for your wedding? Photo booths are fantastic, and you should have one for your wedding! Your guests like posing in the photo booth, and the couple will have a blast looking over these pictures after the wedding. Consider it a chance to find out what your buddies were doing while you were away. While looking through an album of photo booth pictures will make you smile for years to come, your professional shots will look fantastic framed and displayed in your house.
When wedding guests are in a joyful mood, they ham it up without any assistance. Arranging a wedding photo booth encourages your guests to let loose and have fun. All while capturing the entertainment. Please entrust it to our experts for a photo booth experience with all the bells and whistles. We have all the information you need to create a wedding photo booth that is equally distinctive. All our wedding photo booths contain a digital camera to take photos. It usually comes with a printer so you and your guests can get the photo strips on the spot. It lets your guests have the wedding favor they want to keep. Our wedding photo booths provide an authentic and nostalgic opportunity to create a memory that you will get to keep forever. You may tick that off your list of wedding-related tasks.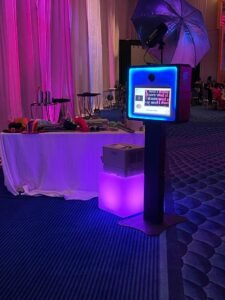 Will guests use our photo booth if you get one at their wedding event? Photo booths are entertainment for your guests of all ages.
They provide excellent entertainment for all ages. The younger generations will be thrilled with the chance to squeeze into the booth and create silly memorable memories, while the older generations will feel nostalgic.
It is a unique thing to do. Of course, anyone can whip out their phone and take a quick selfie, but you don't get to use a photo booth daily!
You are providing them with a souvenir. When you leave a photo booth, you immediately get that printed strip of amusing pictures that will serve as a constant reminder of the event.
Having a printed photo is unique in its way. Having photographs promptly printed is not something people get to experience every day; many of our memories are lost in the photo albums on our smartphones and are quickly forgotten.
Considering your pros and cons on whether people will use the photo booth you plan to rent at your next event, consider the factor above. You may be sure that the pictures your visitors will receive will be treasured recollections. We not only set up your photo booth free of charge but ensure fantastic images!