Wedding day is a special day in our lives, and it deserves to be commemorated in the best way possible. So why don't you hire a wedding photo booth to create beautiful memories with your friends and family?
A photo booth is one of the best ways to bring more fun and excitement to your big day celebrations. In addition, your guests will have a good time that they will remember for years. Take a look at a few reasons why having a photo booth at your wedding is significant:
1. Customized Theme
Do you have a theme in your mind for your big day? Whether you're planning for a beach-themed wedding, a winter wonderland, or a simple color theme, a photo booth can be customized to match your wedding theme. In addition, the photo booth rental companies will instantly share high-quality photos with you.
2. Perfect Ice Breaker
A photo booth is a perfect way to get your guests talking and put everyone in a good mood. In addition, it brings in endless entertainment opportunities and serves as the perfect ice breaker.
A photo booth brings guests together who won't engage in conversations with each other. In short and simple words, it encourages everyone to take part in wedding day celebrations.
You will love to look back on your wedding day as the happiest day of your life. Add fun and excitement to the celebration as you've got a day that would be incredibly special to treasure forever.
3. Keep Everyone Relaxed and Spontaneous
Photos captured by a wedding photographer can be a little awkward for camera-shy people. A wedding photo booth is suitable as it delivers an unsupervised experience. It will leave your guests relaxed and act naturally and spontaneously while posing for pictures.
4. Capture Beautiful Moments
A wedding is a memorable day where all your near and dear ones, from friends to family, celebrate. You will want to capture these moments. No better way to photograph the wedding day moments than a photo booth rental.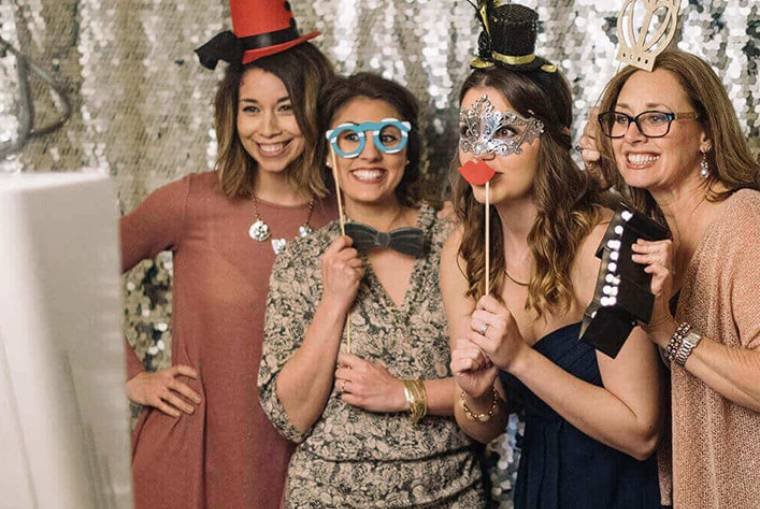 You can hang the pictures from the photo booth on your fridge or frame them or create a wedding photo album with all the photos captured from the special day.
5. Beautiful Keepsakes
With a wedding photo booth, your guests will access the printouts instantly to keep and look back on for years to come. In addition, the photo booth rental packages can allow you to share the images on social media networks effortlessly and instantly.
Bottom Line –
It's needless to say that a photo booth can be the highlight of your wedding day. The superb quality pictures can remind you how lovely and enjoyable a wedding day is when you look back.
When hiring a wedding photo booth rental, you should rely on Pic Click Photo Booth Rental. Our wedding photo booth will engage your guests and help them create memories that stand out from any standard photography. For more details about our photo booth rental packages, please call us at +1 954-623-7424 .